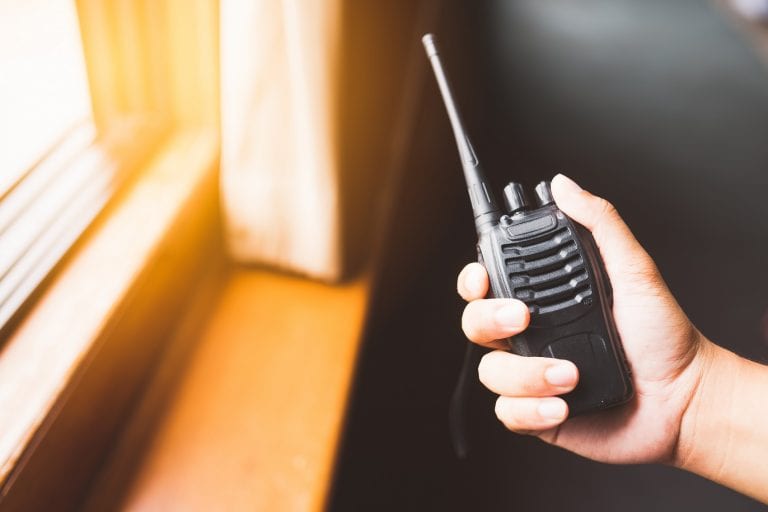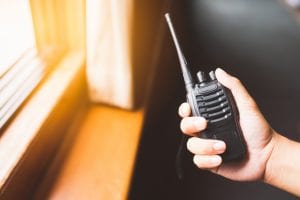 Communication is crucial for a variety of industries and departments throughout Bucks County, Chester County, Delaware County, Montgomery County and the Philadelphia area. But while there are many means of communication, some industries need more direct ways to connect without having to risk poor service or dropped calls.
To help businesses, municipalities, and health care professionals throughout southeastern PA, New Castle County, DE, Gloucester, NJ, and Camden County, NJ, our team at Metropolitan Communications is here to help. Keep reading to learn more about our two-way radio solutions and how they can be applied to your day-to-day operations!
Two-Way Radios for Sale West Chester, PA
Two-Way Radios for Sale near Wilmington DE
Our Two-Way Radios for Sale in the Philadelphia, PA area
Our team is certified and trained with Motorola and Kenwood JVC products—which have a top reputation in the business. We'll work with you to determine your radio solution needs so you can leverage the right radios and systems for your department. Start by checking out our selection of radios for sale, which includes:
P25 Mobile and Portable Radios– These radios feature ergonomic controls that make it easier to access the buttons and dials during a hectic scenario. They offer both single-band and all-band radio capabilities. These radios are designed for a variety of businesses and services.
APX4000XH P25 Portable Two-Way Radio– This Motorola model features a two-microphone system to help reduce background noise so you can hear and be heard despite loud sirens or construction equipment. It has the highest hazardous certification and is even military-tested. Its casing is highly durable and can prevent damage from impacts and water submersion.
APX Mobile Radio Siren and Light Interface Module– This radio interface is crucial for vehicles in emergency services. On top of connecting you to all the frequencies on the band, whether it's home base or other mobile services, it also features light and siren activation. This all-in-one emergency services tool even includes a PA system for addressing a crowd at the scene of an emergency.
Two-Way Radios vs Cell Phones
There's no doubt that cell phones are one of the most widely used forms of communication. To get one though, you typically need to sign up for a contract, and most modern phones are pretty pricey. Then, you have the ability to send pictures and texts, connect to the internet, and more.
While cell phones are convenient, there are a few drawbacks that make them less than ideal for some industries. For on-the-go businesses, service is crucial, and if the service isn't great, it can lead to a poor connection and dropped calls. Whether it's a dead zone, or a dense basement, getting in touch with another phone can be a challenge.
Two way radios are ideal for a variety of businesses and departments because they field direct communication. Since they operate based on short-waves, there's no risk of losing connection or having a dropped call. They're affordable, don't require contracts or added fees, and are built for durability.
With two way radios, you don't have to worry about losing connection or keeping up with monthly payments. If you drop it on the ground, or in water, the radio will be fine!
Two-Way Radios Serving a Variety of Industries
At Metropolitan Communications, we're proud to serve various industries throughout the area. If your business or department has a need for two way radios, we'll happily work with you to make sure that you have the right tools to ensure you're always in contact.
We're proud to serve emergency services like police departments, fire departments, and even EMTs. Our APX Mobile Radio Siren and Light Interface Module is a critical tool for these services.
We also cater to hospitals and security services. These services operate at all hours of the night, so having reliable communications with two-way radios is imperative. The P25 Series are perfect for these services because they have clear sound and are easy to use.
Construction crews can also benefit from P25 Two-Way Radios. The dual-microphone system makes it easy to send clear transmissions and hear the other person on the other two-way, despite loud noises in the background.
Get Started on Choosing Your Two-Way Radios in Philadelphia, PA 
Our team at Metropolitan Communications is here to help you determine your communications needs, no matter your industry or public service throughout Bucks County, Chester County, Delaware County, Montgomery County, and the greater Philadelphia area. You can contact us or browse our selection of radios to get started. We'll work with you to set up your system so you can get started in no time.
We're proud to serve the greater Philadelphia area and communities like New Castle County, DE, Gloucester, NJ, and Camden County, NJ!