For centuries, Wilmington, DE, has been a prime location for settlement and industry because of its proximity to the Atlantic and major rivers. Today, it's home to more than 70,000 people and the headquarters to major American corporations.
At Metropolitan Communications, we are experts in wireless communications solutions. We partner with the best two-way radio manufacturers in the industry, including Motorola Solutions, JVC Kenwood, Comba, and more.
Two-Way Radios for Every Sector near Wilmington, DE
Some of the biggest employment sectors in the Wilmington, DE, area are healthcare, education, business, and chemical manufacturing. Regardless of the industry you work in, one thing's for sure: Reliable two-way radios improve communication, productivity, and safety.
Healthcare

In healthcare, every second counts, and miscommunications can have dire consequences. That's where a two-way radio can help. With one-touch talk, your message gets instantly broadcast loud and clear.
Healthcare first responders count on the Kenwood NX-5000, a triple-digital radio that is interoperable with NXDN, DMR, and P25 interfaces, as well as analog. This makes the NX-5000 easier to integrate into an existing radio fleet, and it also makes it possible for users to interact with disparate teams. A built-in GPS makes it possible to monitor teams from a dispatch center, too.
Education
According to a 2021 survey from Motorola Solutions, 83% of people employed in education use two-way radios. It's easy to see why: When you're tasked with educating students, you're also responsible for their safety. Instant and reliable two-way communications streamline all the communications challenges that schools regularly face. Notify fellow staff of upcoming fire drills, ad hoc meetings, and more.
Principals and administrators appreciate the Motorola CP200d portable two-way radio. Its no-frills, easy-to-use design makes communications instant, and much to budget-conscious administrators' delight, it's cost-effective, too.
Manufacturing
Rely on the Motorola Solutions SL 7000e Series for streamlining your manufacturing business. Advanced background-noise-cancelling technology keeps messages at the forefront without broadcasting the sounds of heavy machinery.
Manufacturing executives count on these radios' Man Down feature for added safety; if an integrated accelerometer in the radio senses that the wearer has fallen, the SL 7000e can automatically call for help.
Two-Way Radio Infrastructure and Support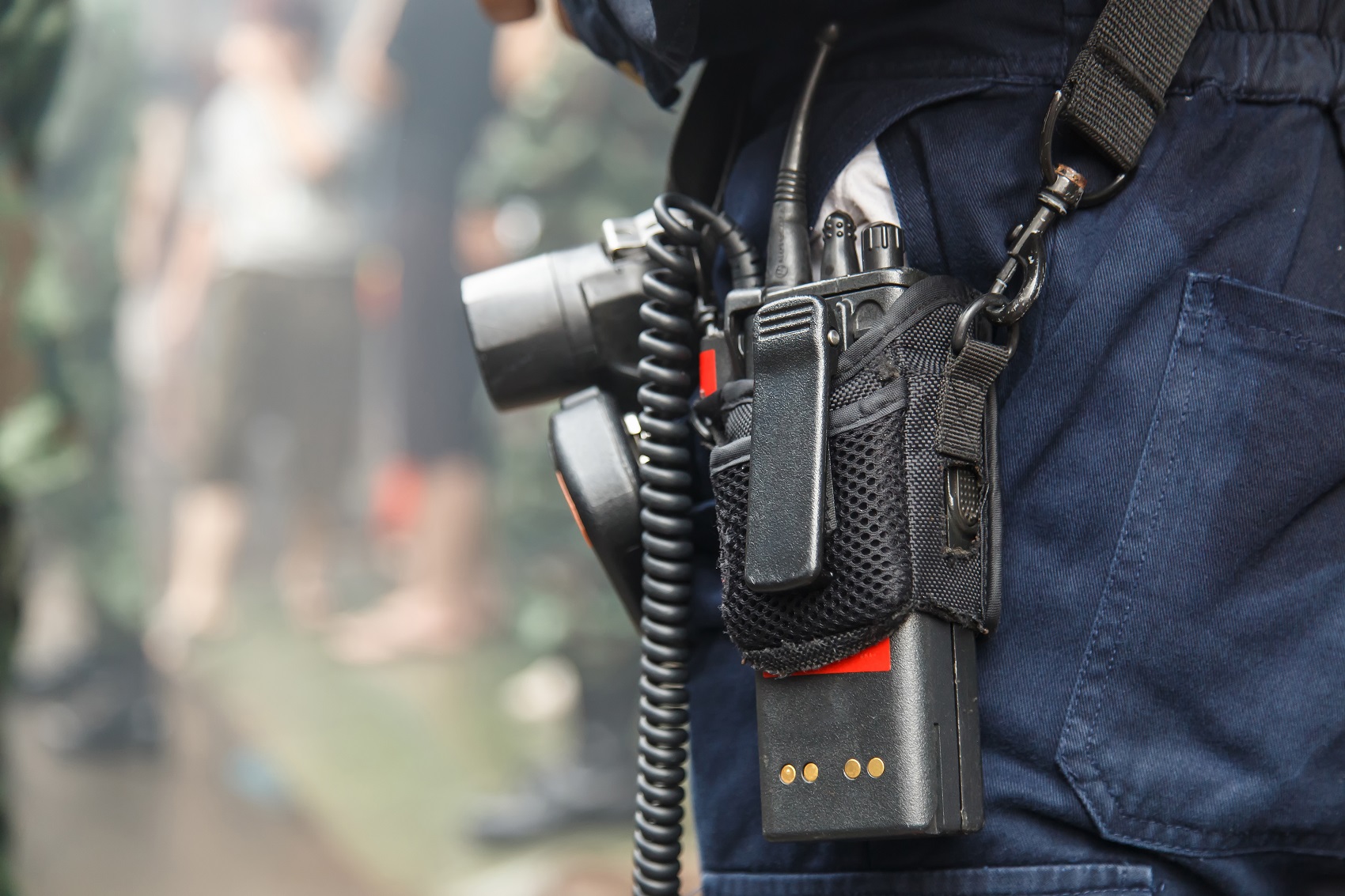 Two-way radios have reliable connectivity and range, often working where cell phones can't. However, in large buildings like hospitals and government headquarters, thick materials like concrete can block some radio signals.
Luckily, Metropolitan Communications has certified experts who will enhance your radio's signals through signal-boosting infrastructure.
To ensure a guaranteed connection in hard-to-reach areas like basements and stairwells, we can install special amplifiers called Bi-Directional Amplifiers (BDAs), and to ensure a strong connection from outside the building, we can design and install a Distributed Antenna System (DAS).
Even after installation, we're here to help with 24/7 maintenance and repairs.
Contact Us Today!
For over 60 years, Metropolitan Communications has been an employee-owned and -operated business that specializes in wireless communications solutions.
As leading experts in designing, installing, and maintaining wireless communications equipment, we know that every organization has unique needs. When you're ready to elevate your organization's productivity and safety, reach out for a quote!