From the ancient Pantheon in Rome to the historic Loews Philadelphia Hotel, concrete buildings have been around a long time, and for good reason. They're strong and can withstand the elements.
However, concrete buildings offer unique challenges for two-way radio communications. With such thick walls, sometimes wireless signals cannot pass through. Luckily, with two-way radios from Metropolitan Communications, staying in touch is easier than ever.
We partner with some of the top manufacturers in the industry to provide the best two-way radios to businesses and enterprises in the Greater Philadelphia area, including Bucks County, Montgomery County, Chester County, and Delaware County in Pennsylvania, as well as New Castle County, Delaware, and Gloucester and Camden County, New Jersey.
Why Should I Use a Two-Way Radio Instead of a Cell Phone?
Smartphones have revolutionized the way we communicate. In addition to phone calls, these minicomputers can access the internet, take pictures and videos, and send texts. However, when it comes to the best communications solutions for concrete buildings, they don't compare to two-way radios.
For one, two-way radios provide faster communications. With one-touch talk capabilities, you can broadcast an urgent message loud and clear without any delays.
In addition, two-way radios are built to be rugged and durable. Many are engineered to withstand drops, moisture, dust, extreme temperatures, and more.
In concrete buildings, two-way radios have the power and reliability to keep everyone on your team connected, whether that team is part of the construction crew or the team that works in the finished building.
Choosing the Best Two-Way Radios for Your Industry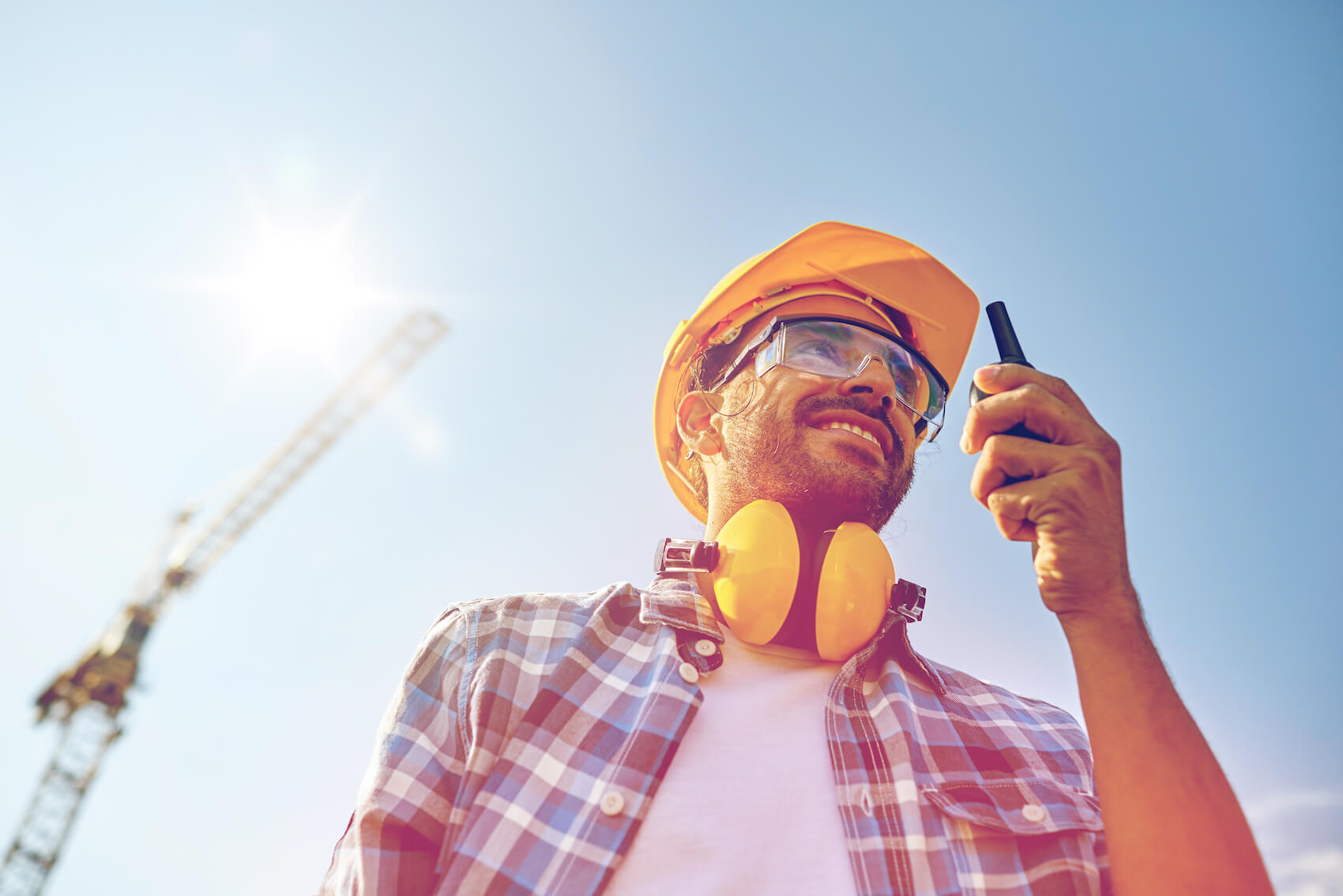 Two-way radios for concrete buildings vary by industry, so choosing the best one is a matter of what your work priorities are. Metropolitan Communications is proud to partner with some of the leading communications equipment manufacturers, such as Motorola Solutions and Kenwood. Keep reading to learn more about how two-way radios can benefit almost any industry.
Healthcare
The Greater Philadelphia area is home to some of the best hospitals in the country. Healthcare professionals working in concrete buildings benefit from a two-way radio that offers an extended battery life, safety features, and crystal-clear audio. The Motorola SL 7350e fits the bill with a battery life of up to 29 hours, indoor location tracking, and Wi-Fi and Bluetooth compatibility for added connectivity.
Metropolitan Communications has experience outfitting hospitals with the best equipment for their needs. To learn more, check out our case study.
Retail and Hospitality
The Kenwood PKT-23 is a pocket-sized portable radio. At only 3.9 ounces, it's lightweight, but that doesn't mean it's not powerful, too. With 1.5 watts, enhanced audio, and water and dust protection, it has the ease of use and everyday practicality that retail associates can rely on.
Public Safety
The Kenwood NX-5000 offers triple-digital functionality for the first responders who need to get in touch with other emergency services groups. With an integrated GPS antenna and Man-Down Detection, crews always have someone on their side, even when working alone. Standard data encryption means that any relayed messages stay private and secure.
Construction and Manufacturing
The Motorola MOTOTRBO™ Ion Rugged Commercial Smart Radio is one of the best all-in-one communication devices and one of the best two-way radios for concrete buildings.
This Intrinsically Safe radio is engineered to be resistant to overheating and combustion in dangerous environments—like on construction sites, where exposed electrical equipment and heavy machinery can pose higher risks. With its remastered digital technology, it is interoperable on several platforms and can automatically send a message via the medium it was received. This way, it's easier than ever to incorporate this radio into an existing fleet.
These are just a few of the two-way radios we offer. Whatever your needs are, we're sure to have a custom solution that works for you.
Boost In-Building Signals with BDA/DAS Solutions
Concrete buildings can pose some obstacles to radio communications. Their walls are often too thick for radio waves to pass through. To ensure reliable connections, in-building signal boosters are a reliable solution.
One kind of in-building signal booster is a specialized amplifier called a Bi-Directional Amplifier, or BDA, which is used to extend coverage into hard-to-reach areas, like stairwells, basements, and elevators. This way, everyone on your team can stay connected on the go.
BDAs are often part of a Distributed Antenna System (DAS). A DAS is a network of antennas that capture a signal from outside a building using an external receiver and then distribute that signal inside a building through strategically placed antennas. These signals usually travel via coaxial cables.
BDA/DAS for Public Safety: Legal Requirements
In case of an emergency, when first responders arrive on the scene, they need to be able to guarantee a wireless connection from all areas of a building—people's lives depend on it. To make sure that first responders can stay safe and connected, there are legal requirements for connectivity in large buildings.
In terms of coverage, the National Fire Protection Association (NFPA) dictates that general building coverage must be at least 90%, and in critical areas like fire pump rooms, that coverage must be at least 99%.
The Federal Communications Commission (FCC) regulates radio airwaves, and radio communications in your building must be able to accommodate the protected wavelengths reserved for first responders.
These regulations vary by state and locality, and as technology evolves. Keeping up with these codes can be difficult, which is why we take the guesswork out of the equation for you. At Metropolitan Communications, we have FCC-certified expert technicians who can ensure that every custom solution they design and install for you is up to code.
Why You Should Partner with Metropolitan Communications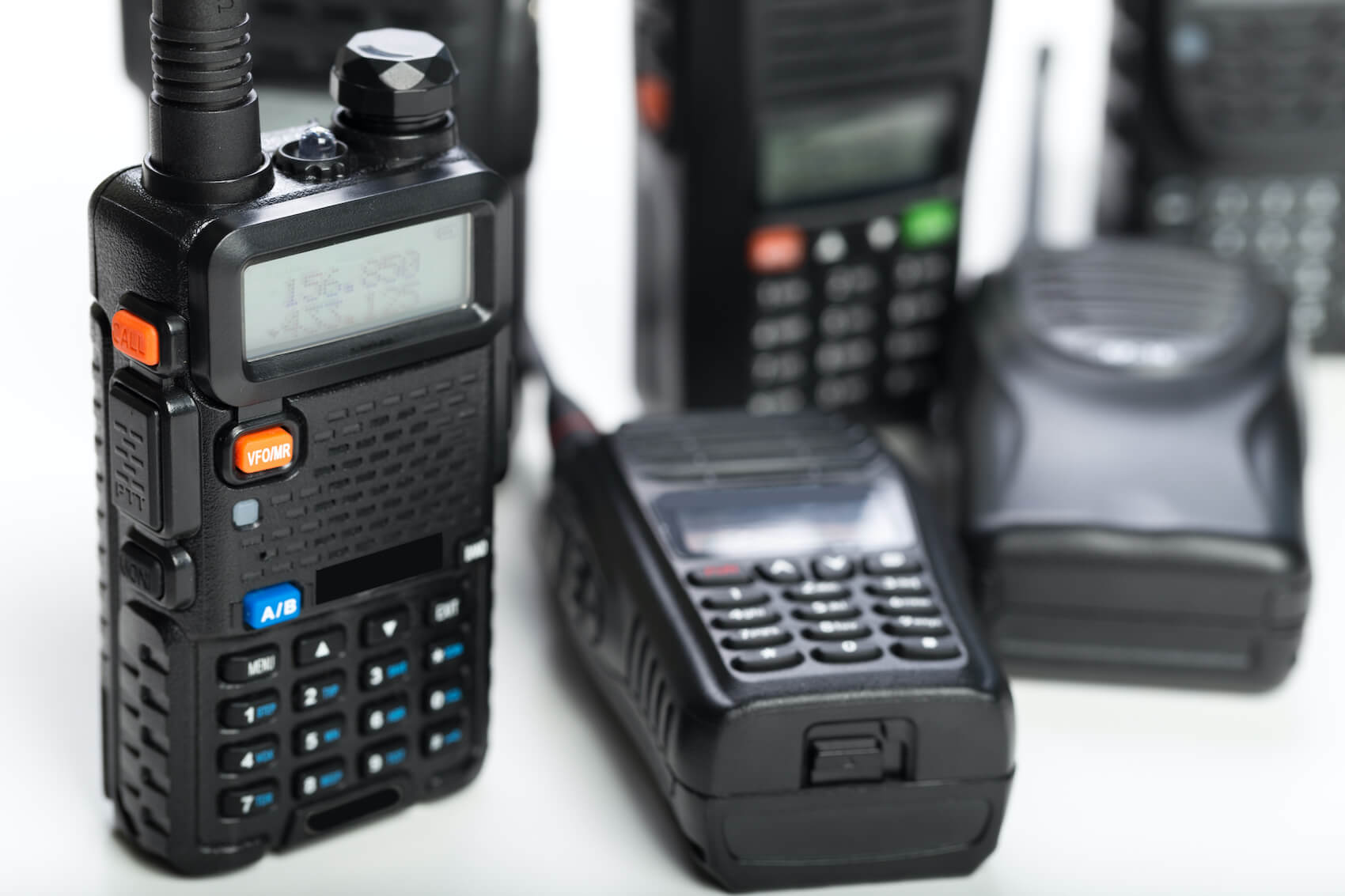 We do more than provide the Greater Philadelphia area with the best two-way radios. Our expertise also extends to designing custom solutions, installation, and maintenance and repairs. In fact, we are so committed to making sure your systems run perfectly that we offer 24/7 tech service and maintenance.
For over 60 years, we have been connecting communities in Bucks County, Montgomery County, Delaware County, and Chester County, PA; and our experts work across state lines, too, including in New Castle County, DE; and Gloucester and Camden County, NJ.
To learn more about how we can help you find the best two-way radios for your needs, reach out today!