To ensure your special events run smoothly, your team will benefit from using two-way radios. Two-way radios provide instant, reliable communications, along with several features that support your team.
Metropolitan Communications is proud to support special events teams around Bucks County, Montgomery County, Delaware County, Chester County, and Philadelphia, Pennsylvania, New Castle County, Delaware, and Gloucester and Camden County, New Jersey. Learn more about the benefits of using two-way radios below!
Why Choose Two-Way Radios for Special Events?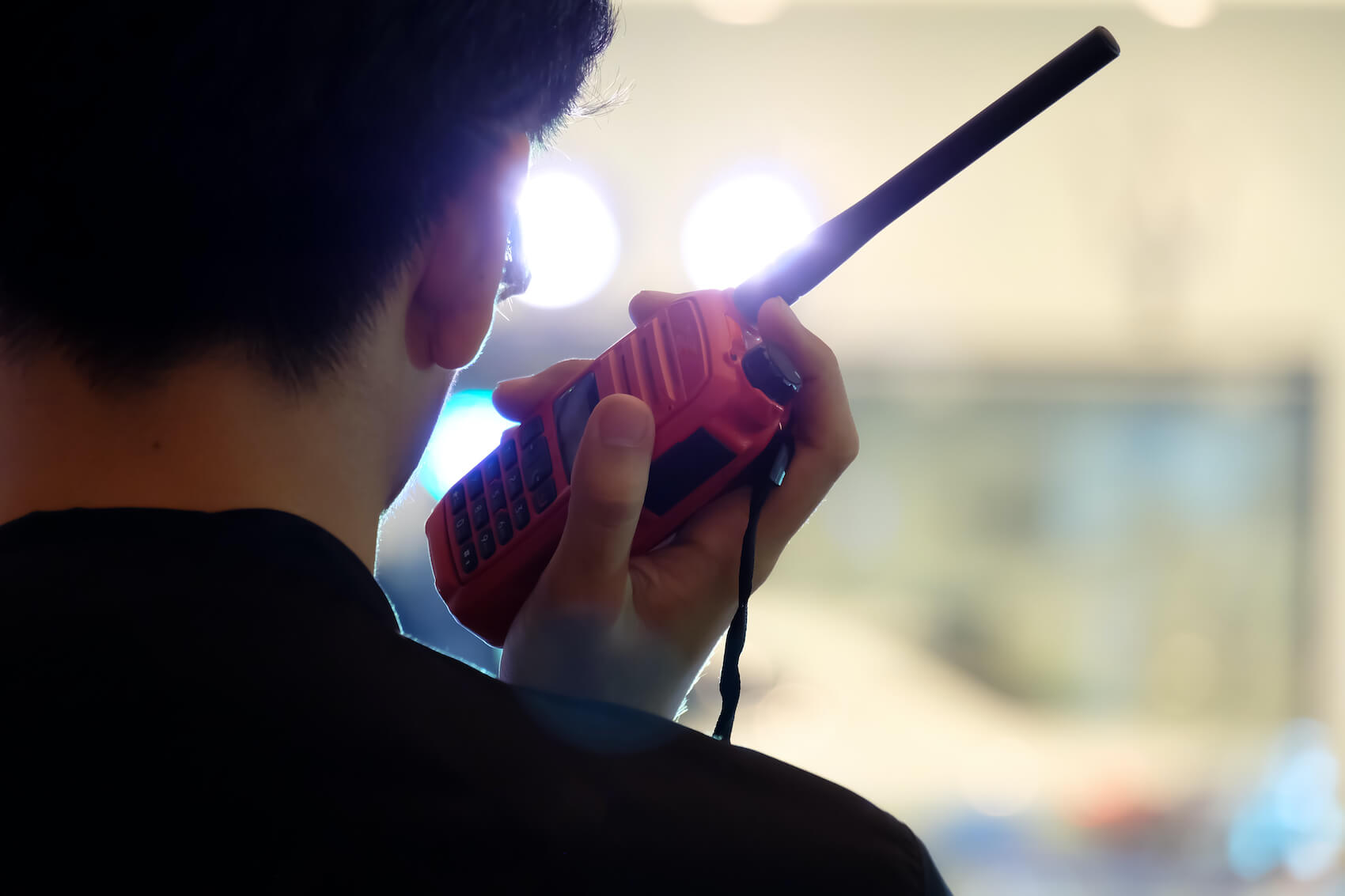 Whether you're managing a weekend wedding, holiday party, family gathering, or any other short-term special event, you and your team need to guarantee reliable communications. Two-way radios are designed to withstand the test of unpredictable weather, network, battery, and more.
What else can two-way radios do for your team? These features can support your special events by providing:
Fast, Clear Communications
When managing a special event, you need to ensure fast, clear communications with your team to stay on schedule. Two-way radios cut through background noise and make sure essential updates are heard.
The TALKABOUT® radios by Motorola Solutions are a great example of this. With tracking features as well as group- or individual-talk abilities, you can keep an eye on your crew and communicate updates as needed.
Long-Lasting and Durable Battery
No matter how late your event goes, you can count on your two-way radios to last. Take Motorola's MOTOTRBO™ radios, for example. The XPR™ 300e Series delivers features like waterproofing and Bluetooth® while also offering up to 28 hours of battery life. That's enough power to follow your team through setup, clean-up, and then some!
Two-Way Radios vs Cell Phones
Cell phones are one of the most popular methods of communication. So, why should you choose two-way radios over them? Compared to cell phones, two-way radios are designed to increase productivity by prioritizing communications against any number of potential interruptions.
Here are some of the benefits that two-way radios provide that you may not receive with cell phones:
Short-wave operations lead to fewer dropped calls
More affordable options for short-term events
Durable against concrete, water, and more
If you and your team want to learn more about our two-way radio solutions for your special events, reach out to Metropolitan Communications!
Our Team Provides 24/7 Support
When you shop for two-way radios at Metropolitan Communications, we continue to support you long after you've chosen your radios. One of the ways we do this is with 24/7 service and maintenance. Our experienced technicians can quickly address any complications, no matter when they're needed, so you can run a smooth event.
You can talk to our technicians about any additional questions you have about your radios.
Find Two-Way Radios for Special Events at Metropolitan Communications
At Metropolitan Communications, we're proud to support your special events with our available two-way radios. With their durability, user-friendly features, and reliable communications, we think two-way radios are a great solution for you and your team.
If you're in the Bucks County, Montgomery County, Delaware County, Chester County, and Philadelphia, PA, New Castle County, DE, and Gloucester and Camden County, NJ, areas, contact our team today to find the right radio solutions for you.