Whether you are thinking about switching to cloud-based computing or want to secure your current system, our team at Metropolitan Communications can help. We proudly serve a variety of businesses and organizations throughout Bucks County, Montgomery County, Delaware County, Chester County, and Philadelphia, PA, along with New Castle County, DE, and Gloucester and Camden County, NJ.
Learn more about the benefits of cloud-based computing and security below. As you read ahead, feel free to contact us with any further questions!
What Is Cloud-Based Computing?
Cloud-based computing is a means of storing features and files online, rather than keeping them within the hardware of a laptop or computer. Popular cloud-based systems include Google Drive, email, and many other applications. These cloud-hosted servers enable businesses and organizations to virtually store large amounts of data on an accessible, secure network online.
This means team members across your company can access important information from anywhere including laptops, tablets, cell phones, and other devices. When using a cloud-based system, your business or organization can store everything in the same place with a consistent format that instantly updates as new versions are made.
What Are the Benefits of Cloud-Based Computing?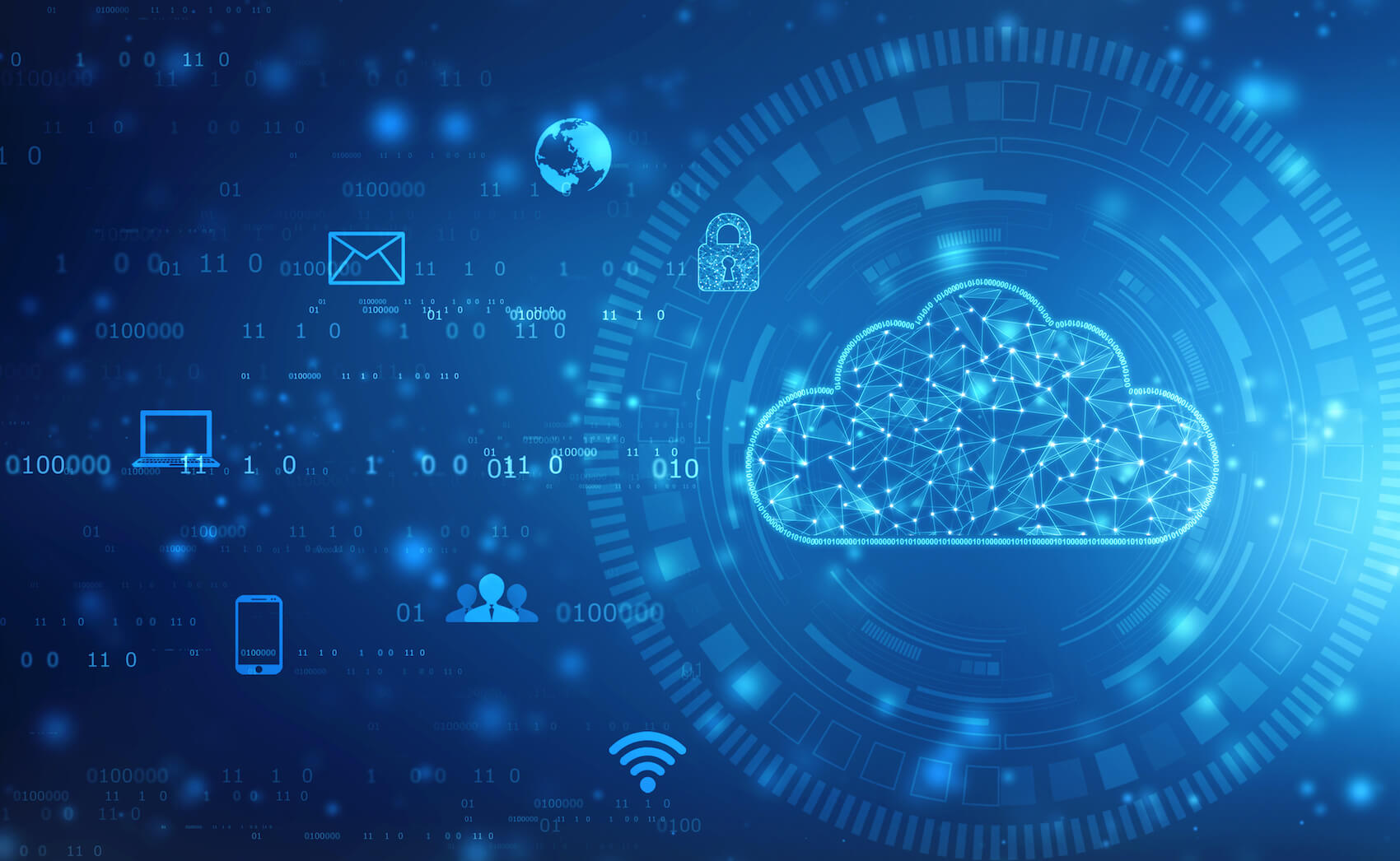 The alternative to using cloud-based computing is using local hardware on laptops and computers. These devices can be compromised by both viruses and age. Over time the equipment may degenerate, and the system may no longer support the latest updates, important for both functionality and security.
With a cloud-based system, everything is stored virtually on the cloud, which refreshes and restores automatically. It also enables you to access your information any time when you have an internet connection.
How Can Cloud-Based Security Help My Business?
For many companies, it may feel vulnerable to store files, programs, and data on the cloud. However, when you do, the cloud-based server you choose will also have its own built-in security systems and protocols, such as data encryption. Along with that, you will have the power to set your desired security settings and quickly retrieve your data when necessary.
Enhanced security, protection from data loss, data recovery options, and automotive software updates are a few of the major benefits of moving to a cloud-based system. The flexibility, collaboration, and streamlined communication it enables can also further enhance the delivery of services your business or organization provides.
Cloud-Based Security You Can Count on
With over 60 years of experience, our team is adept at supporting all types of integrated wireless solutions, including cloud-based security. Our Certified Technicians can quickly and effectively address any issues that may arise. For your convenience, we offer 24/7 service contracts, so you can rest assured your data will be protected and your system will remain secure.
Discover the Benefits of Cloud-Based Security for Your Organization Today
Do you want to feel confident using cloud-based computing? If so, our team at Metropolitan Communications can provide the cloud-based security support you need to have peace of mind.
We look forward to serving your company in and around Bucks County, Montgomery County, Delaware County, Chester County, and Philadelphia, Pennsylvania, New Castle County, Delaware, or Gloucester and Camden County, New Jersey. Contact us for a free quote today!