Advanced, wireless security cameras help ensure the safety of your customers, employees, and products. Metropolitan Communications is a leading provider of wireless solutions that proudly offers security camera repair in Philadelphia, Pennsylvania, to keep your cameras operational.Along with service and maintenance from our certified technicians, we can help you find security camera solutions that best serve your industry. Read on to learn more!
Our Security Camera Solutions & Support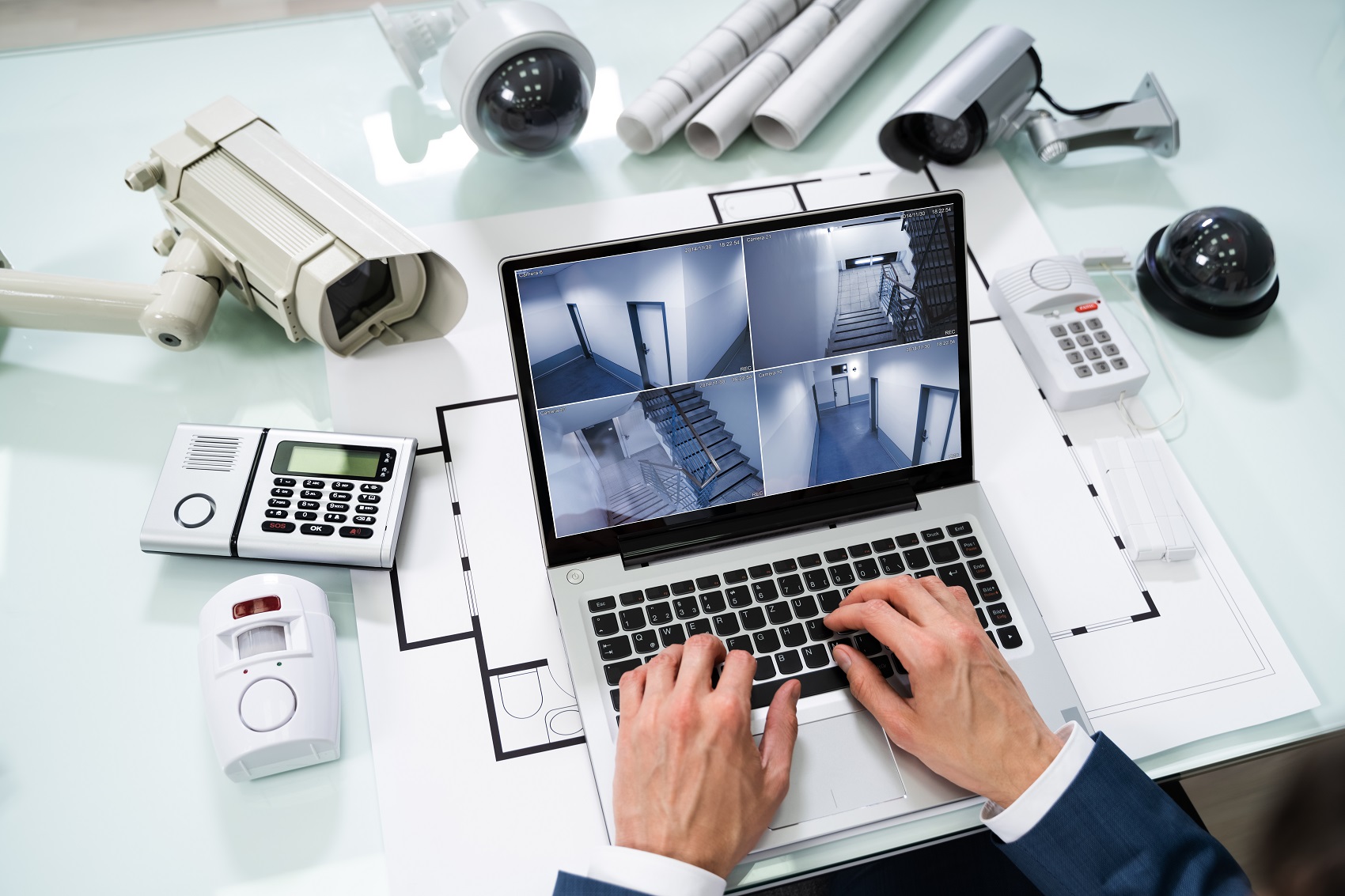 When choosing a security camera for your business, you want to ensure you find one that has the technology you need on a day-to-day basis. Our team specializes in Avigilon security cameras, which offer several technologically advanced features that give you access to the camera feed.
To keep your cameras working correctly, we have a team of certified technicians that can install and repair your security cameras. Once you have chosen your cameras, our experts will make sure everything is installed correctly and answer any questions you have about its function.
If any technical issues arise, you can reach out to our technicians, who will diagnose the problem and complete any needed repairs as efficiently as possible.
Security Cameras for Every Industry in Philadelphia
With such a vast number of different industries around Philadelphia, PA, your security needs may vary. You can depend on personalized security camera recommendations and solutions when you work with our team. We serve many of these industries across the city, including:
Public Safety 
Retail 
Manufacturing 
Whether you want a security camera with quality audio solutions to keep an eye on your school building or a compact dome camera to cover all areas of your retail store, our team can find the right solutions for you. You can also ask our team about cloud-based solutions, which allow you to easily access files online.
If you know what security camera you're looking for or you're still considering your options based on your industry, contact our team to discuss possible wireless solutions!
Metropolitan Communications Provides 24/7 Service & Maintenance
As a leading integrated wireless solutions provider, Metropolitan Communications understands the importance of having consistently reliable security cameras. To ensure your cameras are working as they should, our team is proud to offer 24/7 service and maintenance.
If your security cameras experience an unexpected maintenance issue or interruption, our technicians can be on the scene in little time to help provide a solution. We can also provide information and instructions on utilizing your security cameras, so you can confidently protect your business.
The benefit of 24/7 support from our team means that we have your back at any time, and you can keep your industry secure.
Protect Your Philadelphia PA Business with Expert Security Camera Repairs
From providing personalized solutions based on your industry to ensuring that your security cameras are properly serviced, the team at Metropolitan Communications is proud to support your business. Our security camera solutions can help you run a smooth, well-protected operation.
If you're looking for expert security camera repair in Philadelphia, PA, contact our team today!