Two-way radios help improve safety in dangerous work environments. They keep teams connected with one-touch instant communication.
In hazardous work environments, employees take safety precautions by wearing personal protective equipment, or PPE. Your two-way radios should have PPE built in, too—and that's exactly what intrinsically safe radios are. An intrinsically safe radio has a strong construction that can prevent combustion, even under intense conditions.
To see if intrinsically safe radios could benefit your industry, keep reading this guide from Metropolitan Communications. We design, install, and maintain wireless communications solutions for industries throughout the Greater Philadelphia area, including Bucks County, Montgomery County, Delaware County, Chester County, PA; New Castle County, DE; and Gloucester and Camden County, NJ.
What Are Intrinsically Safe Radios?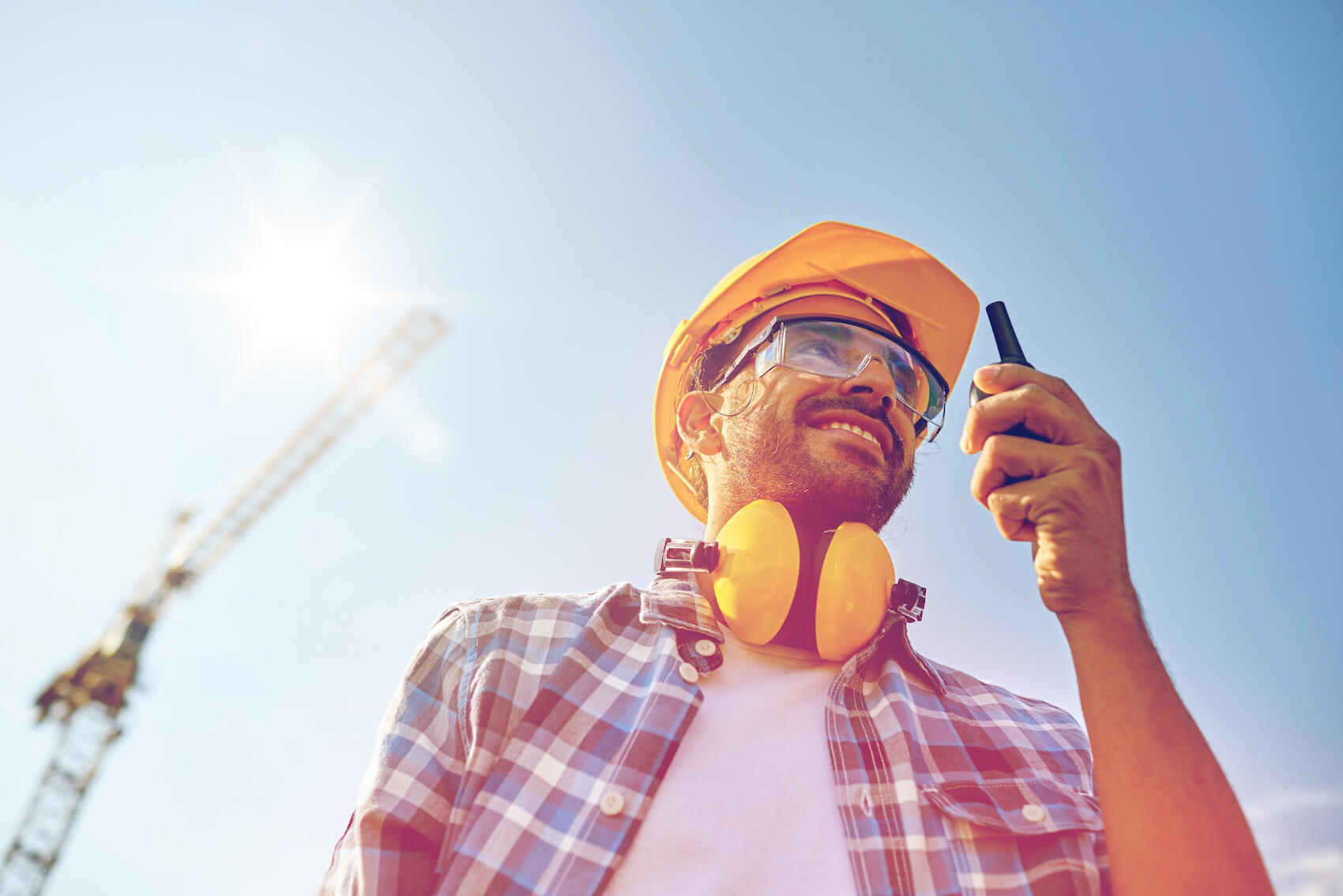 In high temperatures, electronic equipment can combust. In dangerous work environments, it's good practice to keep electrical equipment protected from heat, flammable particles, and conductive materials.
Intrinsic protection is a safety designation that ensures electrical equipment is constructed to prevent ignition. Intrinsically safe radios are those that can withstand extreme elements without becoming dangerous themselves. They do this by isolating the radio's electrical components and keeping its temperature regulated.
Industries that should use intrinsically safe radios are ones with higher risks of combustion or explosion. The National Fire Protection Association classifies workplaces based on the type of flammable materials and combustion risks present. Combustion risks can include:
Gasses and vapors: Hydrogen, propane, methane, and more
Dust: Metal shavings, coal, grains, and all fibers
In high-heat environments, flammable materials are more likely to combust. Intrinsically safe radios can withstand these risks without adding more liability.
What Industries Should Use Intrinsically Safe Radios?
Industries that should use intrinsically safe radios are those that require exposure to high temperatures and flammable materials, such as:
Public Safety: Firefighters, as well as EMTs and police officers, have to be prepared for the unexpected.
Utilities: Petroleum, gasoline, and methane are all highly combustible. In case of an emergency, rely on an intrinsically safe radio to communicate with your team or call for help.
Construction: Construction crews should use Motorola intrinsically safe radios to prevent radio damage in concrete dust, metal shavings, and gasses.
Manufacturing: High heat, dangerous chemicals, and high-powered electrical equipment all call for intrinsically safe radios on the production floor.
Agriculture and Food Production: Everyday foods, like rice, powdered sugar, nuts, and more can create flammable dust under high heat.
At Metropolitan Communications, we have decades of experience in identifying the best two-way radio communications solution for every enterprise. To learn more about whether intrinsically safe radios could benefit you, reach out to our experts today.
Motorola Intrinsically Safe Radios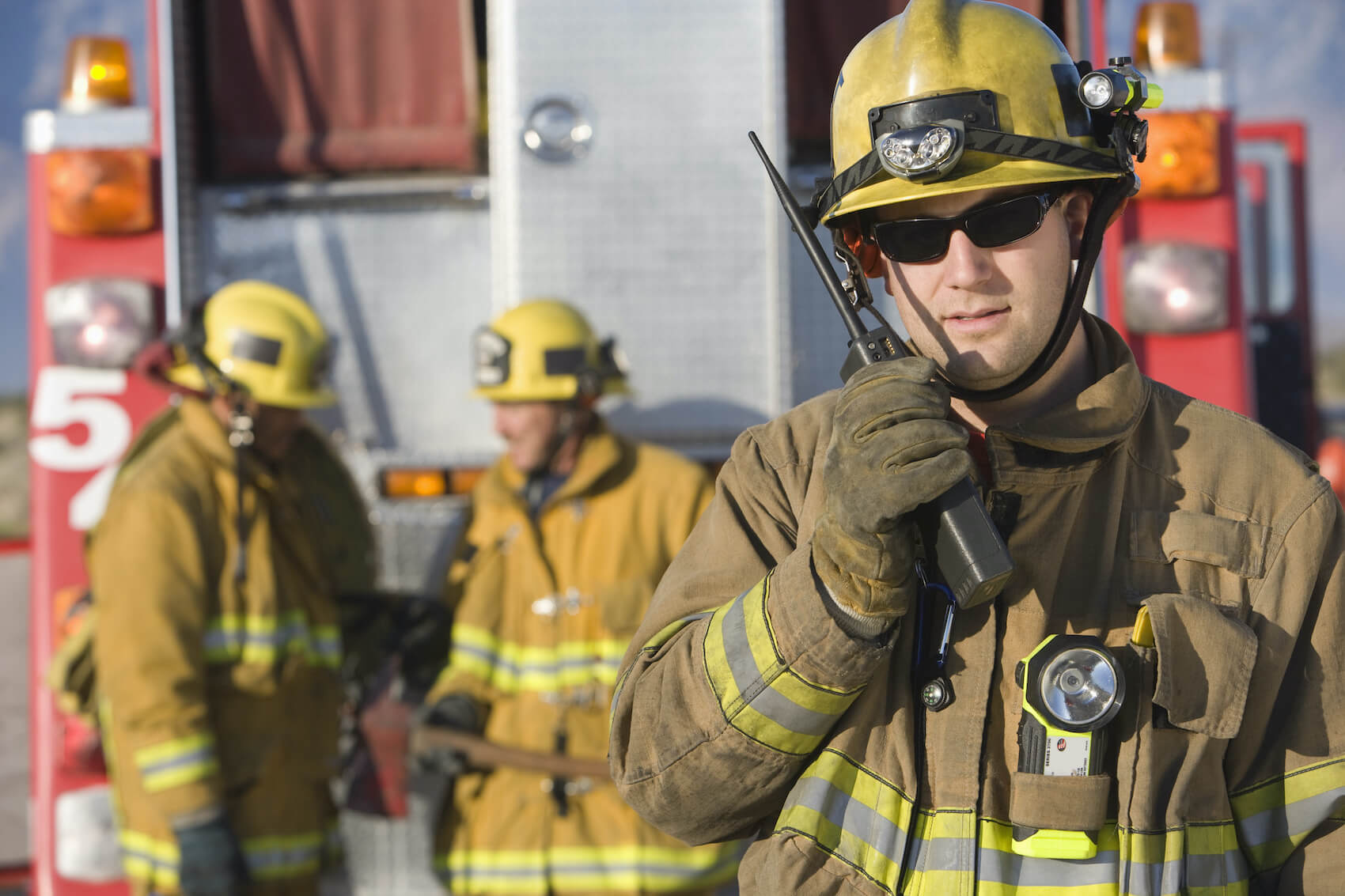 Metropolitan Communications is proud to partner with Motorola Solutions, one of the most trusted two-way radio manufacturers. Their intrinsically safe radios exceed requirements and often also include other features for increased durability, like added waterproofing and emergency call buttons.
APX 8000XE: Designed with the help of firefighters, this intrinsically safe Motorola fire radio has what it takes to get the job done. It can withstand extreme heat and zero visibility and operates on the P25 network. It also offers:
Unique channel and volume knobs: Even in complete darkness, operate channels and volume with confidence. Their different shapes and sizes are easy to use and distinguish from one another.
T-grip: The APX 8000XE fits perfectly in one hand, and its large controls make it possible to operate while wearing gloves.
XPR 7000e: This next-generation Motorola intrinsically safe radio takes safety to the next level, thanks to integrated digital technology. This portable two-way can help keep your teams safer with features like:
Man Down: An integrated accelerometer can sense if the user has fallen and can automatically call for help.
Indoor location tracking: Keep track of coworkers' whereabouts for added security.
Industrial-level noise cancellation: Make sure your message gets through loud and clear every time.
Intrinsically Safe Accessories
Every component of your two-way radio communications solution should be intrinsically safe, not just the radios. Metropolitan Communications can supply you with the highest-caliber intrinsically safe accessories for your Motorola radios, such as:
Headsets
Hearing protectors
Batteries
Public safety microphones
Metropolitan Communications
The Greater Philadelphia area is rich in industry, employing people in manufacturing, utilities, oil and gas, fire protection, and more. Keep operations moving with an intrinsically safe Motorola radio.
Reach out to Metropolitan Communications to see how we can help you find the best two-way radio for your needs in the region. We serve the areas near Bucks County, Montgomery County, Delaware County, Chester County, PA; New Castle County, DE; and Gloucester and Camden County, NJ.