When it comes to working efficiently in the manufacturing industry, communication is key. From monitoring your machinery to communicating workflow changes, it's essential to keep your coworkers and employees updated to ensure safe and productive operations. Uniting different operations under wireless integration helps streamline business all around!
Metropolitan Communications has over 60 years of experience as communications integrators. We provide businesses with the wireless integration solutions they need to keep their company running smoothly.
We serve the Greater Philadelphia area, including Bucks County, Montgomery County, Delaware County, and Chester County, PA; New Castle County, DE; as well as the Gloucester, and Camden County, NJ, areas. We design, install, and maintain wireless integration solutions to maximize productivity.
Why You Need Wireless Integration
When staying in touch is crucial, wireless integration unites all forms of communication under the same umbrella. It streamlines communications in one secure network that connects you to the technologies you need to manage your business.
By arming your workforce with a dependable wireless network infrastructure, you'll process orders, report data, and analyze workflow more quickly, thereby maximizing your ability to increase revenue.
What Can Be Integrated:
Two-way radios: Merge radios into one fleet, so everyone can get in touch with each other, whether that person is on the manufacturing floor, behind the wheel of a delivery truck, or in the front office.
Security cameras: Monitor the floor, as well as entrances, exits, and loading bays to keep staff and property safe.
Wireless access points: A wireless access point is a hardware device that allows for Wi-Fi devices to connect to a wired network. Sync desktop computers with tablets, smart radios, and more.
Phone lines: Integrating phone lines makes it possible for someone in the front office to use the phone to contact someone's radio on the other side of the plant. These wireless integration solutions even help corporations extend their networks to difficult-to-cable buildings. That way, your employees and associates will always have the connection they need to do their jobs. With this streamlined efficiency, it's easier than ever to analyze workflows for gaps in productivity. Efficiency is everything in manufacturing. Wireless integration makes it easier.
Not only is this integration helpful in improving day-to-day productivity, but it also safeguards your crew in the event of an emergency. Being able to get in touch with coworkers at all times means faster responses to unexpected events, whether that's inclement weather, an issue with machinery, or even a workplace injury.
Support Infrastructure: BDA and DAS Equipment
When in-building wireless signals are weak, there are a variety of causes. In some cases, weak signals are a sign of low wireless coverage; signals can't reach a certain area, causing a dropped call.
In other cases, wireless signals are weak because of an issue with signal capacity. In these instances, a signal might be able to reach certain areas, but too many users can cause an overload.
In manufacturing, a plant may have thousands of personnel in one area: machinists, supervisors, administrative assistants, delivery drivers, and more. Imagine how easily a network supporting all this staff could get overloaded. With an in-building signal-boosting solution, everyone gets the connectivity they need.
Metropolitan Communications has decades of experience pinpointing the root causes of poor in-building wireless signals and designing custom solutions. From radio and cellular connectivity to Wi-Fi connectivity, in-building signal boosters are a wireless integration solution that meets the needs of a variety of different industries, especially manufacturing.
When it comes to in-building signal-boosting solutions for wireless integration, there are a few different kinds of additional infrastructure that can help. Two of the most common are BDAs and DAS equipment, or Bi-Directional Amplifiers and Distributed Antenna Systems, respectively.
In-Building Signal Booster: Bi-Directional Amplifiers and Distributed Antenna Systems
BDAs, or Bi-Directional Amplifiers, are antennas that guarantee wireless communications signals can reach all areas of a building, even those more secluded areas like basements, stairwells, and elevators. These are usually employed to enhance wireless signal coverage.
DAS, or Distributed Antenna Systems, are a communications solution that enhances signals using an external receiver and in-building antennas, and they can be designed to correct issues with either coverage or capacity. In DAS solutions, the in-building antennas are often Bi-Directional Amplifiers, or BDAs.
BDA and DAS equipment work with only one type of wireless signal; a cellular BDA would not enhance radio signals and vice versa. For this reason, employing more than one BDA/DAS solution is often essential.
Public Safety Communications Regulations
Not only does BDA/DAS equipment help streamline day-to-day operations, but they are also legally required in many jurisdictions. In case of an emergency, first responders such as police officers, firefighters, and EMTs need to be able to communicate without any interruptions or lost calls, regardless of where they are in a building.
Strong in-building signals are essential for the manufacturing business that wants to protect its employees and keep production moving seamlessly. Working with machinery can increase the risk of injury, and in case of an accident, BDA/DAS solutions mean a swift response to any calls for help—and a swift return to normal operations.
There are a few regulatory bodies that oversee legal requirements for in-building signal boosters. Some of the legal codes include:
National Fire Protection Association: NFPA 72 Chapter 24 requires 90% in-building coverage, as well as 99% coverage for critical areas like fire pump rooms, elevator lobbies, and exit stairs and passageways.
International Fire Code: IFC codes require 95% in-building wireless signal coverage, and that coverage must meet a minimum signal strength of -95 dB.
Federal Communications Commission: The FCC requires designated public safety radio channels be kept clear for first responders. Your signal-boosting system must be able to support these bandwidths, which are typically in the 600 MHz to 900 MHz range.
In the same way technology is always growing and changing, so are legal requirements surrounding wireless communications. Luckily, we have experts on hand to help you navigate local fire codes; in fact, we have technicians who are FCC certified.
Two-Way Radios for Manufacturing
Maintaining clear communication is important for any type of business. This is especially true for the manufacturing industry, where miscommunications can impede production or cause accidents.
Fortunately, two-way radios and other wireless communication solutions are a great way to safely and securely stay in touch.
Two-way radios help increase productivity and safety in manufacturing. With the one-touch communications of two-way portable radios, it's easier than ever to check in on progress reports from the other side of the production floor.
Equip your workspace with two-way radios to allow your coworkers and colleagues to quickly check on data and solve problems with the touch of a button. For instance, instead of walking across the factory to verify information, continue working on your task and get the answer you need at the same time.
Metropolitan Communications is proud to partner with some of the leading manufacturers of two-way radios, including Motorola Solutions and JVC Kenwood.
The manufacturing industry consists of many moving parts—literally. Depending on specific needs, we recommend a variety of two-way radios.
Two-Way Radios for Manufacturing
One of the most popular portable two-way radios we supply is the Kenwood NX-3220/3320/3420. With durable construction, built-in GPS, and active noise cancellation, this two-way radio has almost everything workers could need. Best of all, though, is its adaptability. It can operate with analog or digital protocols, so it seamlessly integrates into an existing fleet.
For those who work on the floor, the Motorola SL 7000e Series is a great fit. Superior ambient-noise-cancelling technology makes sure that loud machinery doesn't drown out messages. However, one of the most useful features this radio has is its Man Down feature. Using a built-in accelerometer and indoor GPS location tracking, this radio can sense if the wearer has fallen down and can automatically call for help.
For those who work in more extreme environments, the MOTOTRBO™ Ion Rugged Commercial Smart Radio is an intrinsically safe two-way radio that can survive drops, dust, moisture, and more. A specially designed touchscreen means users can wear gloves to operate it, and smart engineering means users can also use this radio to access customizable apps for monitoring security cameras, logging work hours, and more.
Integrate Phone Lines
Two-way radios are great for those who need to be up and active on the jobsite. Phone lines are important, too, though, especially since they are often the main method of contact for clients.
Let us provide you with advanced tools for voicemail management and call forwarding. With state-of-the-art call processing, avoid stressful system malfunctions or missed messages.
In addition, it's possible to include phone lines in wireless integration solutions too. Use an Interconnect Gateway System to make phone lines and radio channels interoperable. This works by connecting incomparable systems through specialized hardware, making it easier than ever to integrate new technology into a legacy suite as needs change.
With an Interconnect Gateway System, exchange data between two different kinds of networks—which includes phones and two-way radios. One interconnect gateway we often recommend for manufacturing is the MOTOTRBO™ XRI 9100. This advanced gateway makes it possible for a phone user to initiate a call to a radio and for a radio user to call a phone straight from the radio keypad.
With this integration, the days of waiting for someone to return to their office to answer the phone are over. Calls from clients can go straight from the front desk to the floor, decreasing downtime and increasing productivity.
Two-Way Radios vs Cell Phones
The first cell phones hit markets in the '90s, and although they started as a niche tech product, they've since overtaken landlines in most capacities. It's for good reason too. Cell phones can do almost anything: make phone calls, stream videos, take photos, connect to apps and the internet, and more. However, when it comes to a wireless integration communications solution for manufacturing businesses, two-way radios are a better fit. Here's why:
Durability: Go ahead, use your two-way radio without a protective case. It's designed to endure falls, spills, dust, and more. You can't say the same for your more fragile cell phone.
One-touch communication: Instead of taking off protective equipment to unlock a phone, dial a number, and then wait for someone to answer, a two-way radio only requires the push of a button to broadcast any message loud and clear. This improves workflow times and doesn't require employees to pull away from their work.
Improved productivity: Much like cell phones, many two-way radios offer customizable business apps. However, with a two-way radio, there is less risk of personnel getting sidetracked with checking social media and using the internet for personal purposes.
Cost: Cell phones require a sizable up-front investment, and after that, service contracts and fees. For the budget-conscious, these costs add up quickly. With two-way radios, you can get all the functionality of smartphones with a one-time payment.
Video Surveillance
Loss prevention, employee safety, quality control, insurance liability—these are just some of the reasons why a video surveillance system is an integral part of your wireless integration solution. Thankfully, with high-tech cameras and analytic software, controlling advanced security systems is easier than ever.
Metropolitan Communications works with Avigilon, a Motorola Solutions company that specializes in cutting-edge video security solutions.
Some of the best video cameras for the manufacturing industry are those from the H5A Explosion-Protected Camera Line. Like the name suggests, these durable cameras are internationally rated to capture crisp footage in almost any environment, which is perfect for an industry that often involves hazardous materials and heavy machinery.
These strong cameras are made even better, thanks to the addition of Avigilon Control Center (ACC) software. This artificial-intelligence software helps security personnel be proactive rather than reactive in the event of a potential safety risk.
For instance, the Appearance Search makes it possible to find video footage of a person or vehicle of interest as easily as finding a web page after an internet search. Instead of combing through hours of footage, upload a photo of the person or vehicle, and the software can pull up any matches. It is even possible to search video footage based on physical descriptors, like age group, gender, and clothing color.
Best of all, when this video surveillance is part of a wireless integration solution, it's easy to access footage from anywhere, not just the security office.
Secure Data Solutions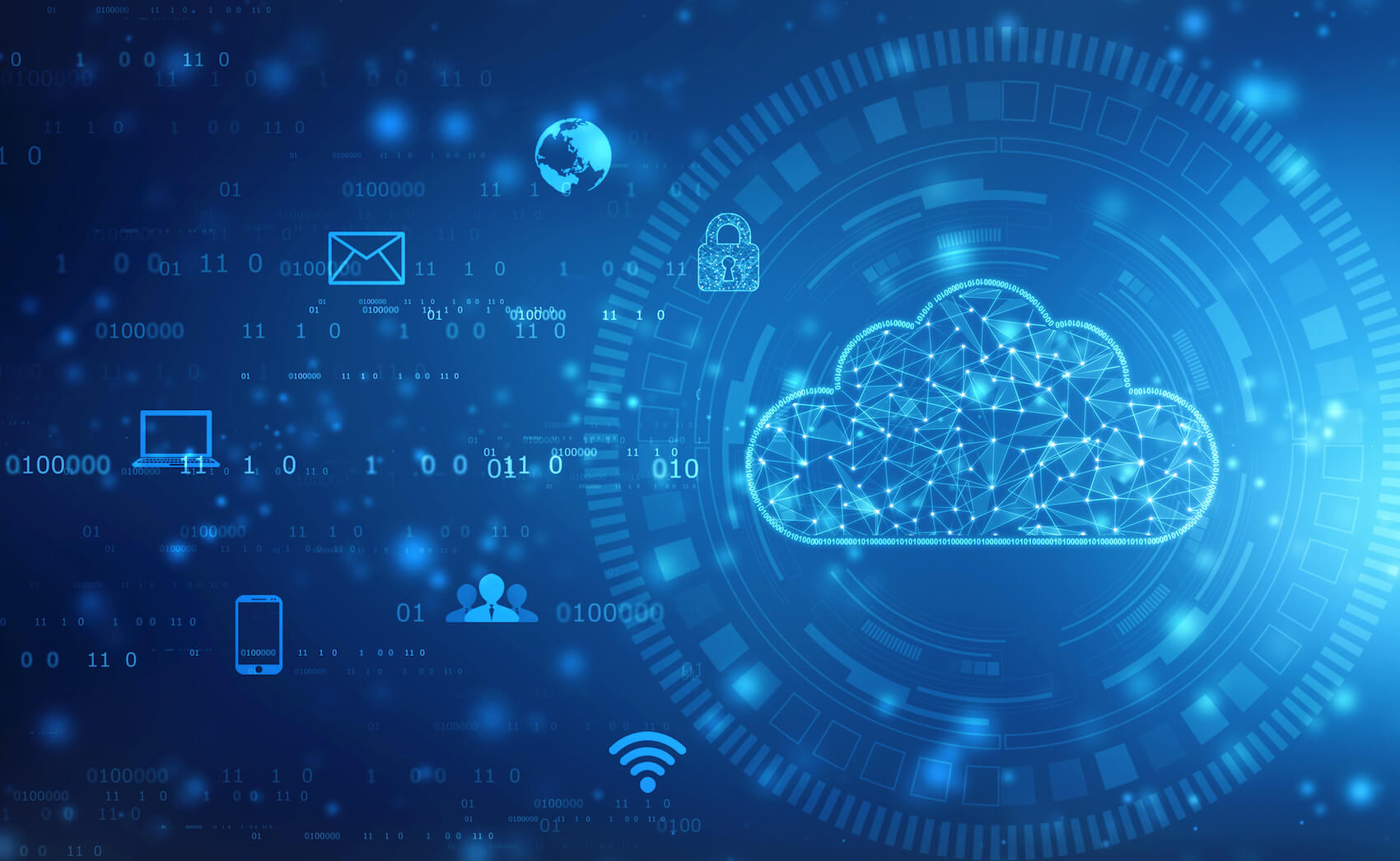 All this data needs somewhere safe to live. That's where cloud-based data storage comes in.
Cloud-based storage isn't a weather phenomenon—it's a way to manage software and services using the internet rather than locally on a computer. Since internet-based storage is accessible from anywhere, it streamlines remote work and makes video surveillance footage easier to sort through and other files easier to access.
More importantly, cloud-based storage is safer than relying on a computer's hard drive. New technology makes it easier than ever to organize a business's operations, but new technology also means new kinds of security threats. The manufacturing industry is one of the most vulnerable for data breaches and cyberattacks. Hackers can access computer files via malware, phishing schemes, and more.
However, with cloud storage, information is automatically encrypted, and as more security measures evolve, updates are automatic—one less thing to manage on top of running a business in a fast-paced industry. With a secure data solution, you can keep your enterprise safe from both internal and external threats from cyber criminals.
Guarantee Complete In-Building Coverage with a Wireless Access Point
Wireless Access Points, abbreviated as WAP or simply AP, make it possible for Wi-Fi devices to connect to a wired network.
Access Points help with in-building connectivity because they make it possible for devices to connect without a wired connection, which is especially useful in older, larger, or otherwise hard-to-wire buildings. Ensure connectivity in all corners of your facility, even those hard-to-reach areas like basements and stairwells.
Some Access Points also provide internet-customization capabilities, such as blocking users from certain websites, sending email alerts about potential security threats, and accessing control scheduling. The Access Points we offer come with built-in encryption for more security too.
Reach Out to Metropolitan Communications Today!
Your team of professionals deserves the tools needed for productivity, communication, and high performance. Wireless integration is one of the best ways to work smarter, not harder.
Metropolitan Communications has the expertise necessary to design, install, and maintain your custom wireless integration solution. We know that the manufacturing industry is fast-paced and demanding, which is why our expert technicians are available 24/7 for service and maintenance.
At Metropolitan Communications, serving the Greater Philadelphia region, we're equipped with the wireless integration and radio communication solutions required to improve the productivity of your business in the Bucks County, Montgomery County, Delaware County, and Chester County, PA; New Castle County, DE; as well as Gloucester, and Camden County, NJ, areas.
To discover more about the wireless integration solutions that are right for your company, give us a call or request a quote today!