---
As you consider the safety and security of your business, you might be wondering, "Should my business have emergency lighting?" Emergency lights can keep your business properly lit during unexpected outages or emergency situations.
Metropolitan Communications is proud to serve the Bucks County, Montgomery County, Delaware County, Chester County, and Philadelphia, Pennsylvania; New Castle County, Delaware; and Gloucester, and Camden County, New Jersey, areas. Read on to learn how we can support you!
Emergency Lighting Increases Safety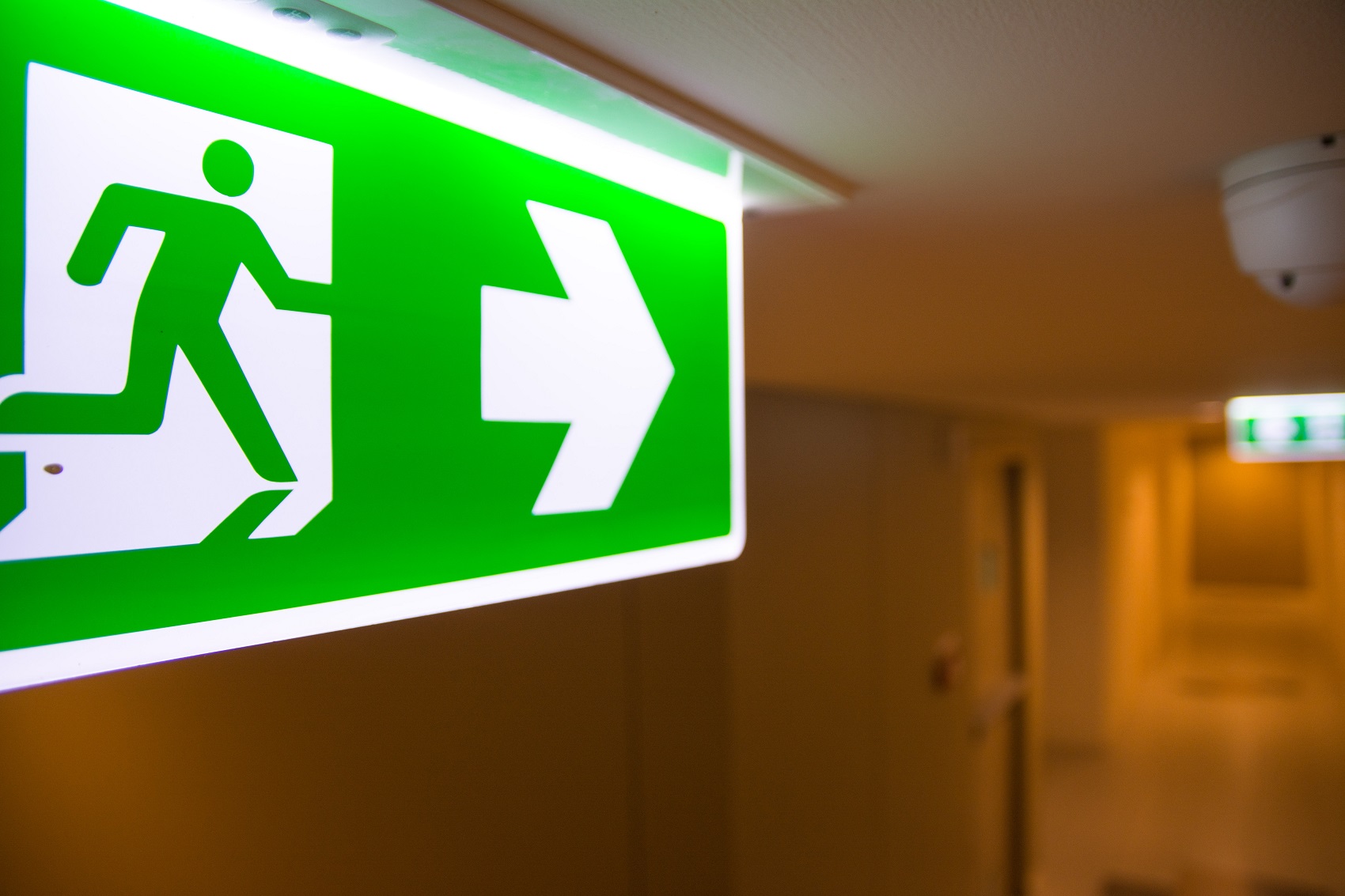 If you're wondering whether or not your business should have emergency lighting in place, the short answer is yes, you should absolutely have emergency lighting installed.
Emergency lighting is essential for your business's safety. In fact, many businesses are required by law to have emergency lighting in place. In the event of a power outage, emergency lights are programmed to come on automatically and can illuminate exit points.
Along with providing backup lighting during power outages, emergency lighting can protect your business by keeping it consistently well-lit. For any business that operates for 24 hours, this kind of lighting can keep your customers and employees secure any time of day.
How to Find an Emergency Lighting Solution for Your Business
If you're looking to have emergency lights installed in your business, our team can recommend the right solutions for your needs. At Metropolitan Communications, we partner with top emergency light manufacturers to ensure high-quality, trusted solutions for your business.
We proudly support several industries across Pennsylvania, Delaware, and New Jersey that can benefit from emergency lighting, including:
Retail 
Healthcare 
Education 
Manufacturing 
Once you have chosen your emergency lighting, our certified technicians can install everything and ensure it is working properly. They'll provide instructions as needed and help you feel confident about the functionality of your emergency lights.
To learn more about our partners, solutions, and how we can install emergency lighting in your business, contact our team!
24/7 Emergency Lighting Maintenance & Support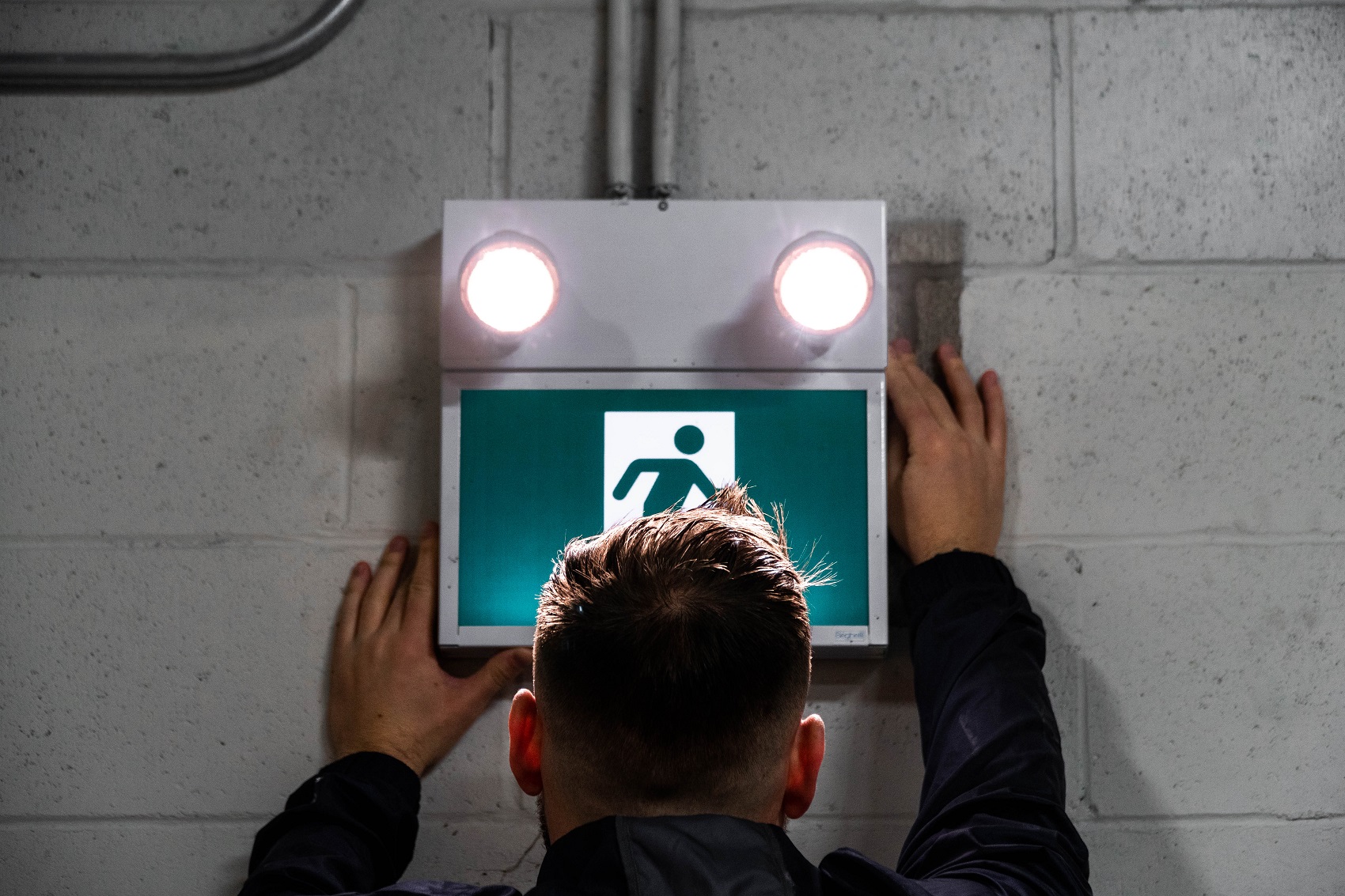 Emergency lights are designed to provide essential lighting during a power outage or other emergency situation. However, there may come a time when you need to have your emergency lighting serviced or repaired. No matter when you need maintenance done, our certified technicians are here to help you.
Metropolitan Communications is proud to offer 24/7 service and maintenance to support your business. If you experience an issue with your emergency lights, our team of technicians can be on the scene in little time to provide solutions and repairs, ensuring safety and reliability in any situation.
Contact Us to Ask About Our Emergency Lighting Solutions & Services
When you work with Metropolitan Communications for emergency lighting services, you can depend on reliable, advanced solutions that protect your customers, employees, and products.
Our team is proud to provide emergency lighting installations and repairs to your businesses around Bucks County, Montgomery County, Delaware County, Chester County, and Philadelphia, PA; New Castle County, DE; and Gloucester and Camden County, NJ. Contact us today to discover your personalized solutions!