When managing a noisy construction site, you need reliable communication that can cut through any sound-based interference. But which two-way radios will work best for your work zone? At Metropolitan Communications, our team of experts can help you choose the ideal two-way radios for your business.
We proudly serve operations in Bucks County, Montgomery County, Delaware County, Chester County, and Philadelphia, PA, along with New Castle County, DE, and Gloucester and Camden County, NJ. Learn more about our services below and contact us with any further questions!
What Are the Best Two-Way Radios for Construction Crews?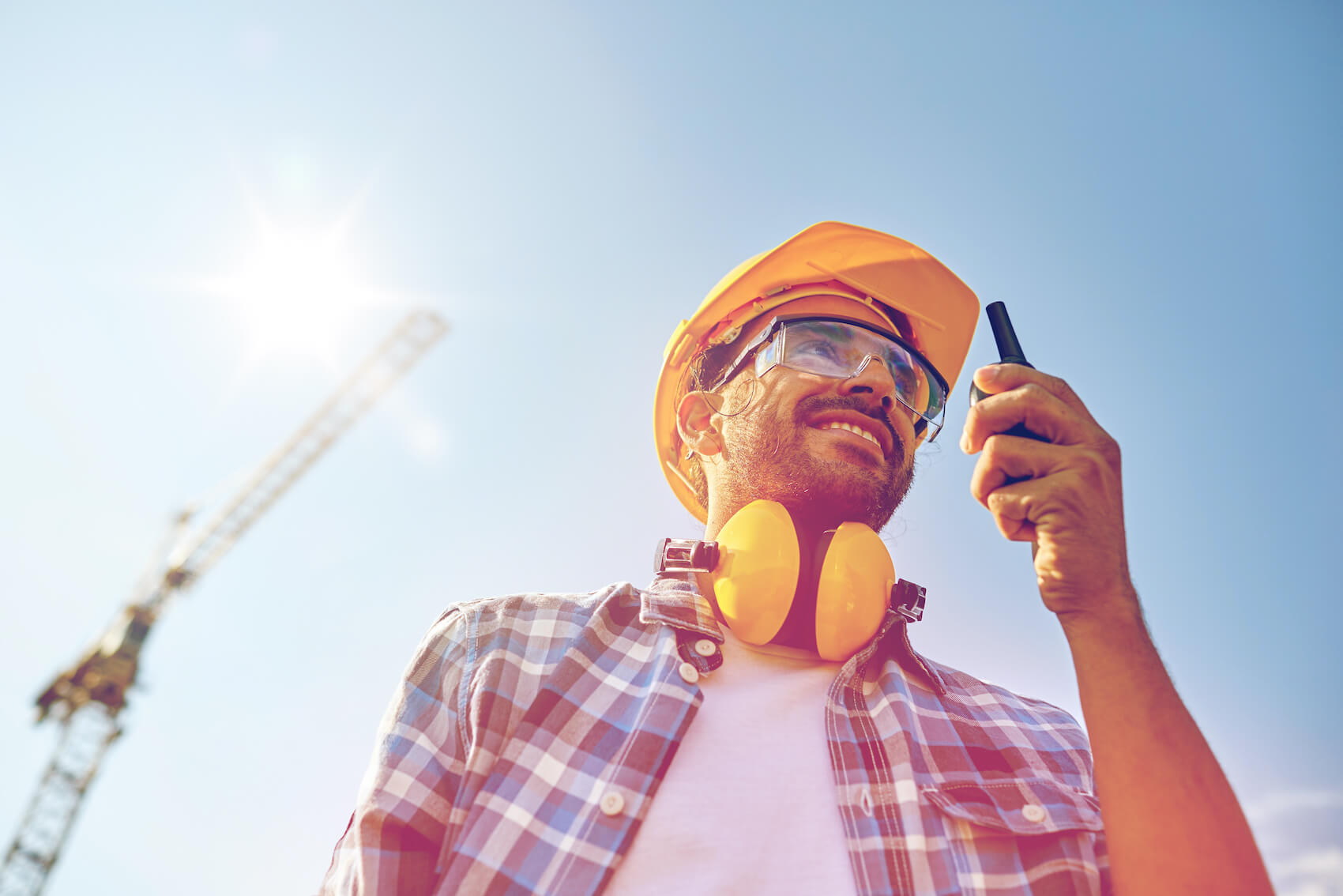 Construction crews can benefit from a wide variety of two-way radios. For your convenience, we offer a range of handheld radio options from industry leaders like Motorola Solutions, Kenwood, and Comba. A few of our favorites include the:
APX4000XH P25 Portable Two-Way Radio
Motorola XPR 7000e
APX P25 Portable & Mobile Radios
The APX4000XH P25 Portable Two-Way Radio by Motorola features a two-microphone system that greatly reduces background noise, including jackhammers, electric saws, cement mixers, and much more. It has also been military tested and received the highest hazardous certification available. Its carefully designed exterior helps protect it from impacts after falling onto concrete or from a piece of machinery.
If you frequently work in or around water, then the Motorola XPR 7000e may be the best option for your business. It can survive complete submersion, so you can rest assured you're investing in a reliable product. On top of that, it offers a 29-hour battery life, making it easy to keep going without stopping to charge your portable radios.
Another great option is the lineup of APX P25 Portable & Mobile Radios. To ensure fast communication on the worksite when you need it most, this two-way radio features an easy-to-use, one-touch system.
What Are the Benefits of Using Two-Way Radios on a Construction Site?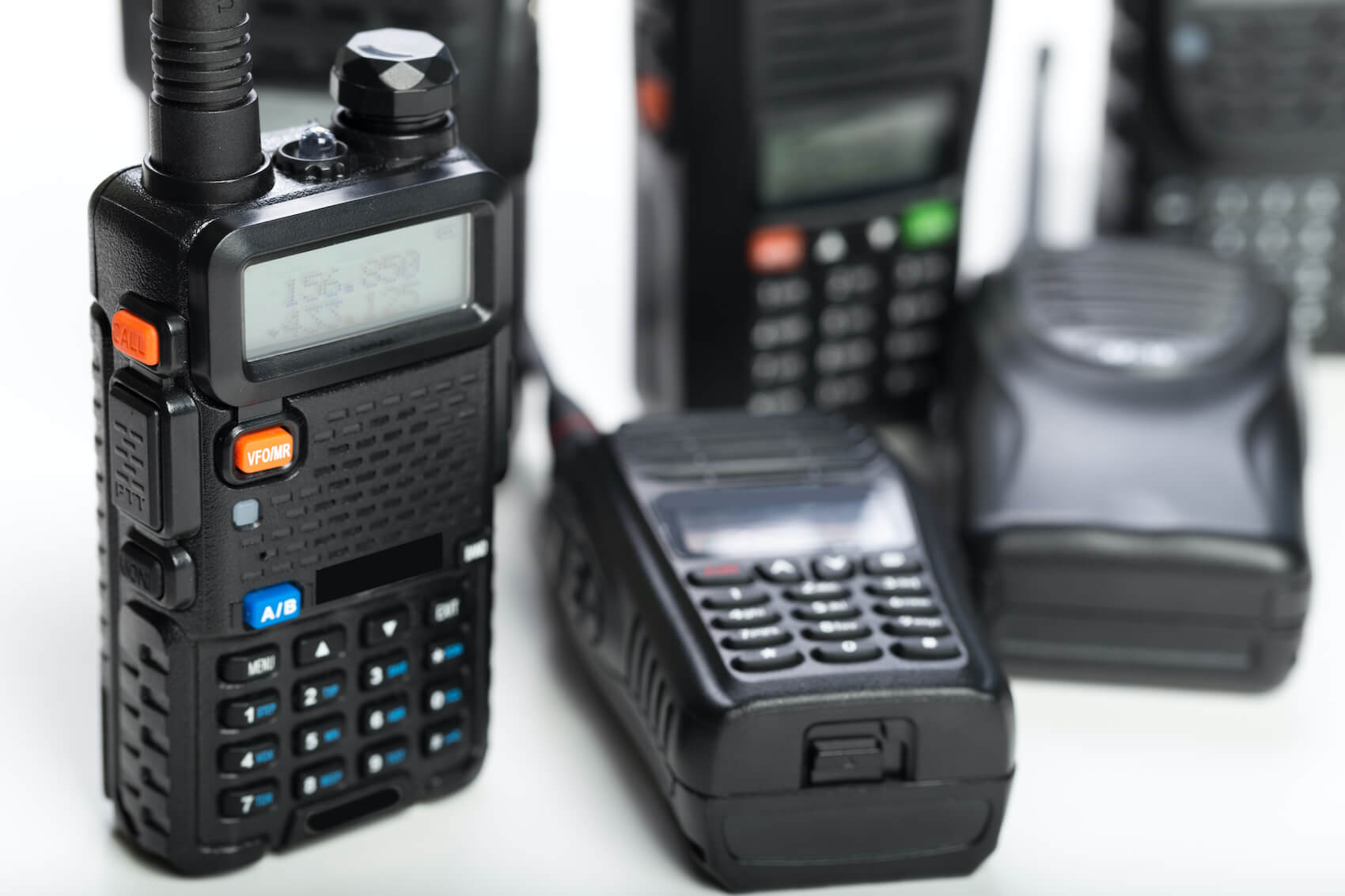 In addition to enhancing hearing on the jobsite, two-way radios can streamline your construction operations because they:
Offer reliable, direct lines of communication.
Are made of durable materials that can withstand worksite conditions.
Don't require you to open a contract for new construction crew members like you would with a cell phone.
In addition to offering an impressive lineup of construction-ready two-way radios, we have a team of experts who will gladly help you set up your system and show you how to make the most out of every feature.
Reliable Two-Way Communication Support with 24/7 Service Contracts
We know how important it is to have reliable communication on the worksite. That's why we offer 24/7 service contracts. If you run into an issue with your two-way radio system, one of our Certified Technicians will come out to accurately and efficiently diagnose the problem before beginning the necessary services or repairs.
Find the Best Two-Way Radios for Your Construction Business Today
With over 60 years of experience, our team at Metropolitan Communications can help you maximize the functionality of the best two-way radios across all your construction sites. Contact us if you work in Bucks County, Montgomery County, Delaware County, Chester County, and Philadelphia, Pennsylvania, New Castle County, Delaware, or Gloucester and Camden County, New Jersey.
We look forward to serving your communication needs. Contact us for a free quote today!