In the event of an emergency, security cameras can provide school security teams, police officers, and first responders with vital information, so they can respond more effectively and keep people safe. As a leading integrated wireless solutions provider, Metropolitan Communications supports, designs, and installs security cameras and communications systems for a wide range of industries, including public safety.
We have supported public safety teams in Bucks County, Montgomery County, Delaware County, Chester County, and Philadelphia, PA, and New Castle County, DE, as well as Gloucester and Camden County, NJ. Learn more about the best security cameras for public safety below.
Top 3 Security Cameras for Public Safety
Whether you work in education, law enforcement, firefighting, EMS, or another area of public safety, security cameras can help you and your team save lives. Avigilon, a subsidiary of Motorola Solutions, offers a wide range of security cameras and integrated solutions that can be used within the public safety industry.
H5A Rugged Pan-Tilt-Zoom (PTZ) Camera
The Avigilon H5A Rugged Pan-Tilt-Zoom (PTZ) camera features durable components that enable it to continue performing even in harsh outdoor environments. Its rugged construction, powerful zoom, and 360-degree PTZ views make it a popular camera for city security, transportation, and critical infrastructure teams.
H5A Fisheye Camera
The Avigilon H5A Fisheye Camera provides high-resolution, panoramic views of expansive areas, removing any blind spots in schools, hospitals, and other public facilities. When integrated with Avigilon analytics and Artificial Intelligence (AI) capabilities, this camera can help public safety and security teams respond quickly in the event of an accident or emergency.
H4 License Plate Capture Camera
The Avigilon H4 License Plate Capture Camera can provide police officers, transportation officials, and other public safety officers with clear character recognition. Thanks to its infrared illumination and visible light filtering, it can transmit license plate information even in dim lighting or at a distance.
Avigilon License Plate Recognition (LPR) analytics technology further enables public safety personnel to create license plate watch lists and set security alerts to improve response times during a critical event.
Security Camera Installation & 24/7 Service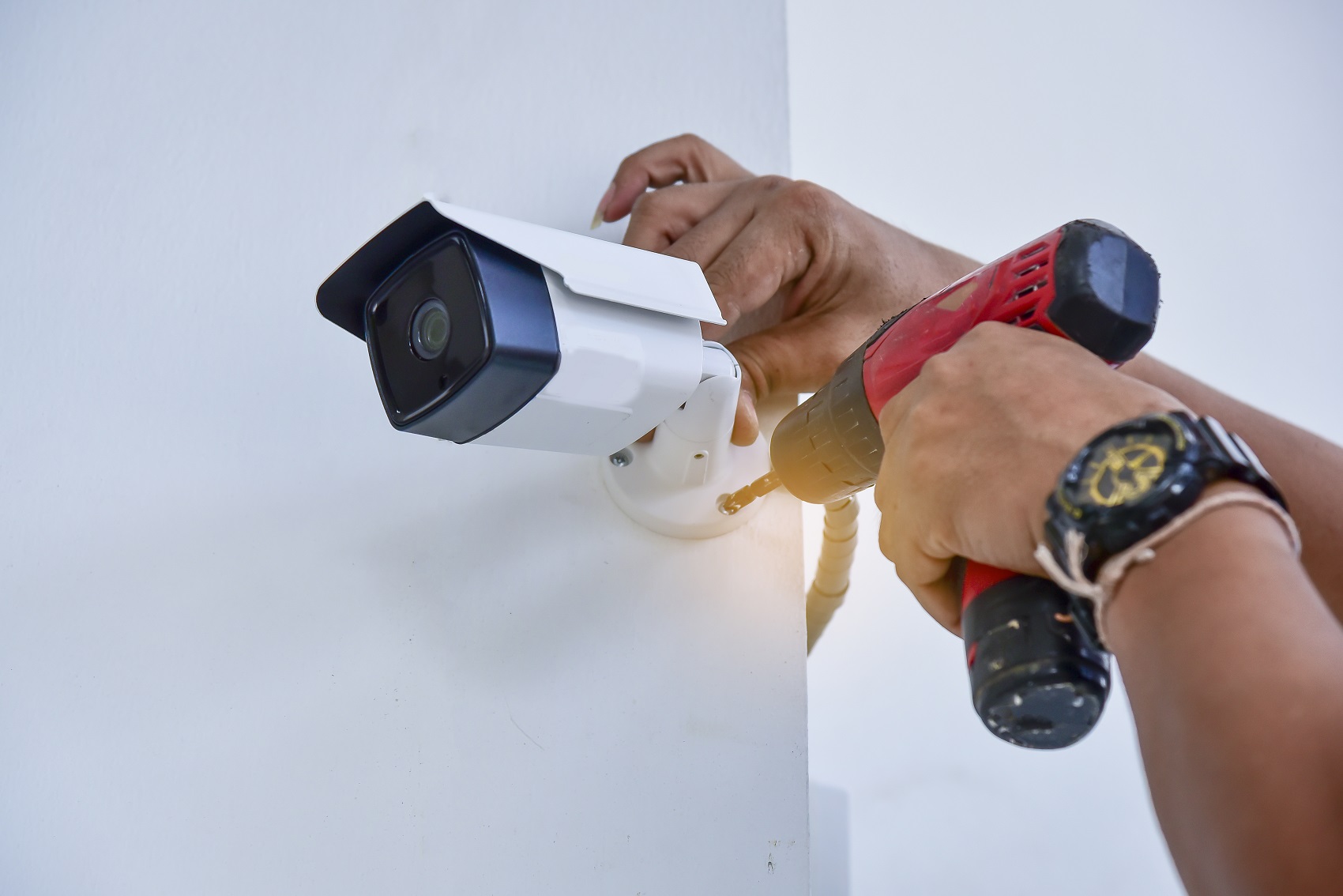 Our knowledgeable team understands the ins and outs of security cameras from many trusted manufacturers like Motorola Solutions. We can help you choose the right security cameras for your needs. Then, we can install your customized solutions and ensure it remains in good working condition.
All our Certified Technicians stay up to date with the latest security camera technology and participate in ongoing training. They are also certified by:
Motorola
Federal Communications Commission (FCC)
Electronic Technicians Association (ETA) International & more!
Should your security cameras require any maintenance, service, or repairs, you can count on us 24/7 to get your system up and running as quickly as possible.
Explore the Best Security Cameras for Public Safety Today
With over 60 years of experience as communication integrators, our team at Metropolitan Communications can be an all-in-one resource to help you keep the public safe. Contact us to learn more about security camera solutions for your public safety team in Bucks County, Montgomery County, Delaware County, Chester County, and Philadelphia, Pennsylvania, New Castle County, Delaware, or Gloucester and Camden County, New Jersey.