Whether you're dealing with porch pirates or checking in on your pooch while you're away on business, a home security camera is a smart way to protect yourself and your property while you're out.
At Metropolitan Communications, we have over 60 years of experience in providing wireless communications solutions for enterprises in the Greater Philadelphia area. The security solutions we specialize in are useful not just for businesses, but for private residences in Bucks County, Montgomery County, Chester County, and Delaware County, PA, too.
When you want to start exploring your home security camera options in the New Castle County, DE; Gloucester and Camden County, NJ, areas, start by reading this guide to the Best Qualities for a Home Security Camera.
What Should I Look for When Choosing a Home Security Camera?
Home security cameras have skyrocketed in popularity over the last 10 years, and for good reason. They're an easy way to protect your property, and in some cases, they can even lower your home insurance rates.
Depending on your needs, different features may be more useful to you than others. Here are some of the best qualities to look for when choosing a home security camera:
Image Resolution and Quality
At minimum, you should look for a 1080p recording resolution. This way, images will be clear at first glance and if you need to zoom in.
Luckily, almost all cameras on the market are HD cameras, offering at least 1080p resolution. For homeowners who need very clear images, look for cameras with more megapixels; these make zoomed-in images clearer to see.
Field of Vision
Consider the camera's field of vision as well. If you're monitoring just the front door, a camera with a 100-degree field of view will provide what you need. However, if you're monitoring a larger area—say, a backyard with a broken fence that hasn't been fixed yet, views of up to 360 degrees may be a better bet.
Your field of vision isn't everything, though. Many cameras offer mechanical tilt-and-pan capabilities to monitor large areas, which can be just as suitable. In fact, some tilt-and-pan home security cameras are operable from afar via an app.
Durability
Just how durable does your home security camera have to be? The first factor to consider is whether you're installing it indoors or outdoors.
Indoor cameras don't need to be as durable as outdoor ones, obviously—just out of reach of kids and pets. When you're looking for an outdoor camera, however, read its label to see how much protection it has against water, wind, and extreme temperatures.
One way to check the durability of a home security camera for outdoor use is through IP ratings. IP, which in this case stands for "Ingress Protection," is a system of rating the durability of electrical equipment. Instead of relying on more vague terms like waterproof, IP ratings will address exactly how much protection the camera has.
How to Read IP Ratings on Home Security Systems
IP ratings are formatted with two numbers after the letters "IP," and both of those numbers start from zero and range up to six or eight. The first number in an IP rating addresses dust protection, and the second addresses water protection; the higher the number, the better the protection.
For example, a home security camera with a rating of IP55 will have very good protection against both dust and water, whereas one rated IP11 has very little at all. A letter X in place of a number means that no data is available, so a rating of IPX5 may not have any dust protection at all, but it will be well-protected against water.
Data Storage and Transfer
Home security cameras store their data in different ways, the most common of which is cloud storage (stored on the internet).
Cloud storage is a popular option with homeowners looking for home security cameras because it makes it easier to integrate your smartphone and laptop with the home camera—just access the cloud footage from wherever you can connect to the internet.
Other cameras offer local storage, meaning they store video footage and other data on an SD card that is only accessible to someone who can access the camera itself. Although local storage makes it more difficult to check the footage on the go, many homeowners appreciate the added level of security it provides.
Here, you can see the specific pros and cons of each data storing option:
| | | |
| --- | --- | --- |
| | Pros | Cons |
| Cloud Storage | Easy to use | Potentially increased data storage costs |
| Local Storage | More secure | Limited space, less convenient to check |
As with other home security camera features, the best option for you will be the one that meets your unique needs.
Security and Privacy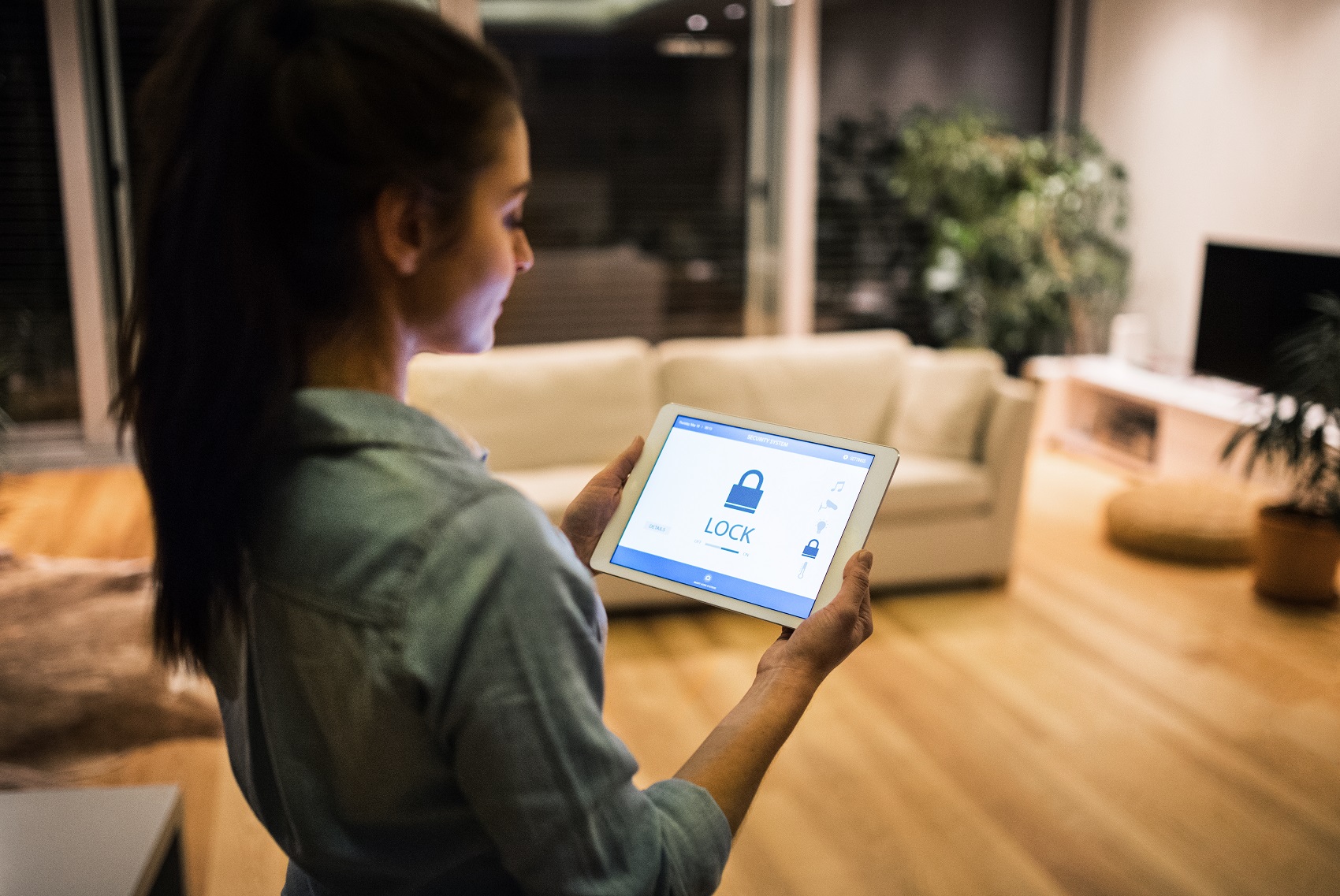 Some cameras offer the ability to engage "privacy zones," which allow you to designate an off-limits area in your camera's field of vision.
If you're using your security camera in the home, for instance, you can set up a privacy zone for places like bathrooms and bedrooms, so you can focus on the main areas of your house without infringing on others' privacy.
For outdoor use, a privacy zone is useful if your camera's field of vision covers someone else's property, for instance.
Costs
When choosing your camera for home security, it's important to see how the equipment will fit into your home finances. Sometimes, cameras involve a one-time purchase, but depending on the storage and software features you need, there may also be monthly payments to consider, as well, especially if you plan on needing large volumes of cloud-based storage, or if you want to take advantage of instant-alert software.
Work With Metropolitan Communications
As an employee-owned and -operated business in the Greater Philadelphia area, we're committed to helping our neighbors in the area—including Bucks County, Montgomery County, Delaware County, and Chester County, Pennsylvania; New Castle County, Delaware; and Gloucester and Camden County, New Jersey.
With over 60 years of experience and 24/7 service and maintenance, our certified technicians are here to help you streamline your wireless communications systems. Contact us today to get started!